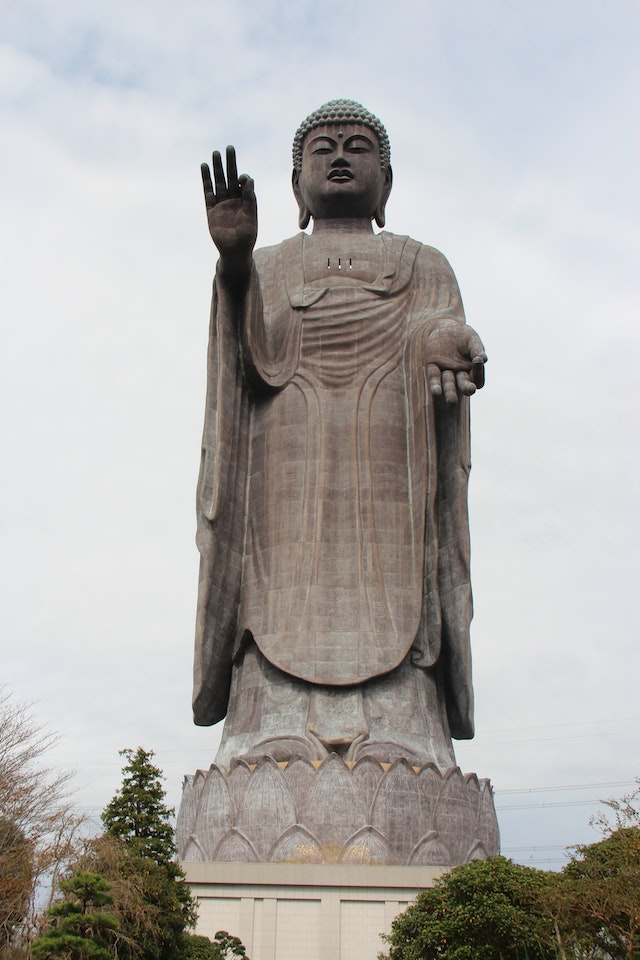 The Buddha statute is located in Ibaraki prefecture, japan.The total height is 120m including the lotus shaped base. Apart from the base it is 110m in height. The statute is made out of bronze. And it is told that the statute is a image of Amithabha Buddha in Mahayana Buddhism.
And this is the world highest bronze statute. In side the statute you can see observatory and calm areas for preaching and meditation.
The third floor main worship hall with around 3400 Buddha statues. Called as world of lotus sanctuary.
And the garden around the Buddha statue is really calm and tranquil. Well maintained pond with fish, well purned trees and bushes are magnificent. It recalls traditional Japanese gardening.