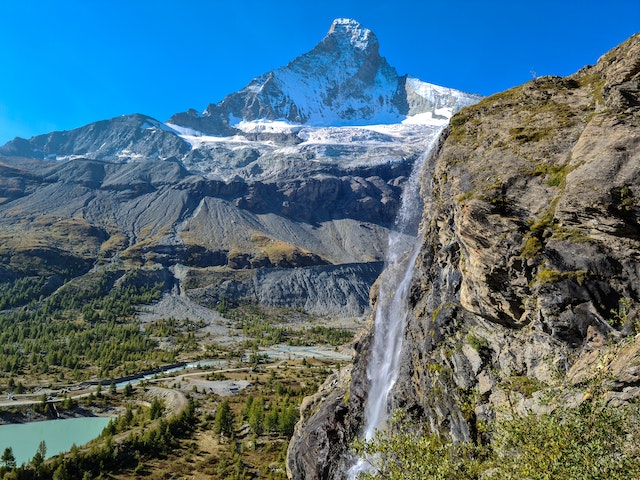 Swizerland. is a magic land with beauty and clean environment. The country is filled with snow capped mountain summits, streams and cozy little villages.
This mountain is among the range of Alps, border between Swizerland and Italy.
Since 18 century this peak attracted thousand of people. And this fascinated summit has created uniqness and its own culture. Your favourite choclate brand TOBLERONE too featured this summit in their wrapping. Apart from this choclate brand many films, coins as well the paintings have come to the scene.
Many visitors climb the mountain in summer. Edward Whymper is the first one climed the summit he who was am English artist. Even today many people climb this irrespecting the obstacles. At the foot of this mighty mountain a charming village called 'Zermatt' is lying. Hotels with all facilities are there. Since this area is high sensitive motorized vehicles are banned.
Apart from climbing you can do cycling, swimming and tennis too enjoying the panaromic view of the summit.