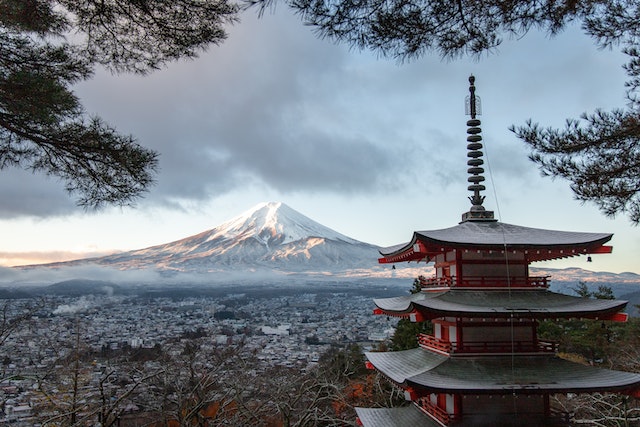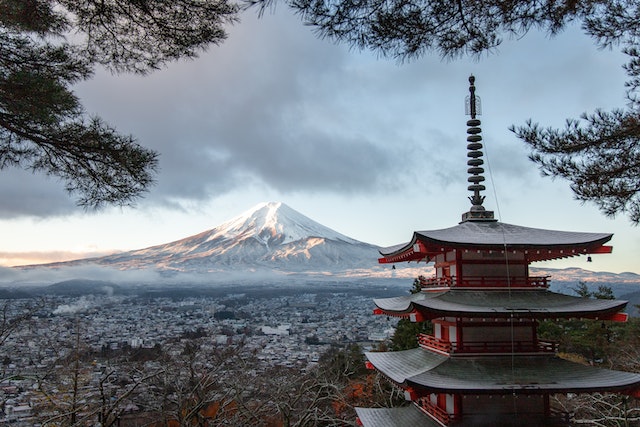 Japan is a country filled with beauty. Many magnificent views as well the well disciplined people have added an extra beauty to the country .Out of all picturesque places Mount Fuji at the top. Many cultural as well the holy stories have created around this.
When the name of japan comes in to your mind the name Fuji too comes spontaneously. The volcanic cone shape of Fuji san is the land mark of japan. Fuji is covered by layers of snow  ❄️around the year and it is covered by beautiful lakes around it. Those who climb can see the sun rise too with a different eye.if you have ever been to "Sri pada" the holy mountain in Sri Lanka you can experience  the sun rise in same way.  😍
And early ages women were forbidden of climbing this mountain whereas this was abolished by the japanese government. And ancient samurai used to use base of this mountain as a place of their practicing purposes. However many people climb Fuji san yearly. If your spirit is brave enough go for the hike try it without fail 😍 you have to be conscious about frequently changing   weather.
Apart from the hiking experience at the northwest base of the mountain forest Aokigahara is famous for its haunting tthings. It is recorded as the one most popular suicide location.
Are you ready to experience this 📌📆🧭