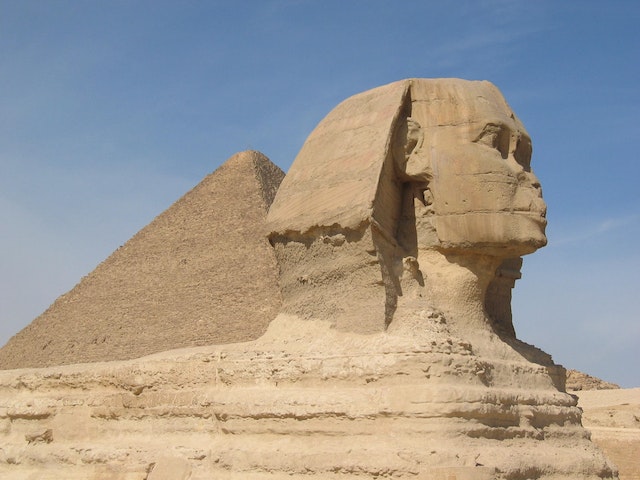 Egypt is the birth place of great civilization, which is also known as the civilization based on the basin of river Nile. Since ancient times people resided by the rivers. Because the water is the life of a nation. The whole Egypt was benefited by river Nile.
The formation of the great pyramids is the climax of Egyptian civilization which was a masterpiece no one could even imagine.
If you are in a trip to Egypt you can't set your foot out of Egypt without seeing great pyramids.
The great pyramid of Giza
Giza is the largest pyramid out of all which was dedicated for pharaoh Khufu. This was made of lime stone and granite mainly. Initially it was 146.6m tall and now it is 138.5m. According to the historians this construction has taken 10-20years forits completion .The amazing interior and the exterior structure of the pyramid will put you under a spell definetley. The pyramid of Giza still stands as the one of oldest of seven wonders of the world. And if you are in to it, you will be fortune enough to see the king's chamber, queen's chamber and the grand gallery. There are full of narrow tunnels open for visitors .
The quality as well the quantity of the pyramid was decided according to the wealth of the king. Egyptians firmly belived in after life and they wanted to be with their relatives. Therefore kings were buried along with their relatives nearby. The pyramids lying near by the Giza is the finest example. And the wealth belonged to the kings was buried too. Toomb plunders knew this and stole most of the valuable things out of it.Due to this many of ancient pyramids do not have their original height and structure. The Giza is one fine example.
You are not too late , get set and go for it and have an unbelievable experience !!!