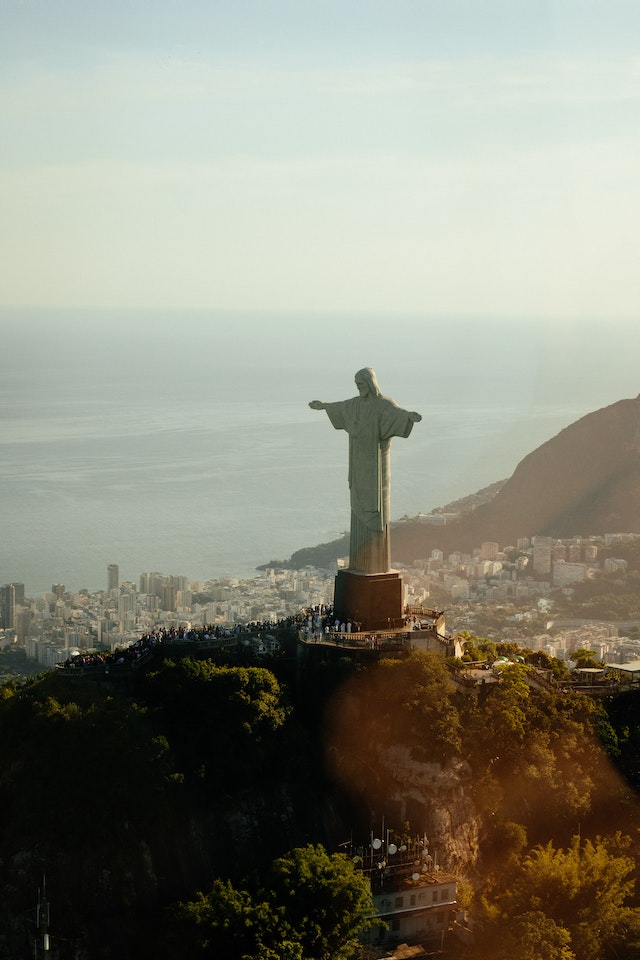 South America is a paradise with a vivid scenes.
Out of all Rio de janeiro, one of the most photogenic hub in the world. The capital of Brazil. The iconic Christ redeemer is world famous . It is located on the top of Corcovado mountain . Early morning you can hike up for a better view with blessings. 
And this masterpiece was built by French sculptor Paul Landowski and constructed between 1922-1931. As well it is 30meter high. The creation is made of reinforced concrete and soapstone.
The massive restoration program was initiated in 2010 along with the assistance of many workers. Cleaning, replacing and restoring was dong by hundred of people.
It is a must seen place. Add it to your bucket list.