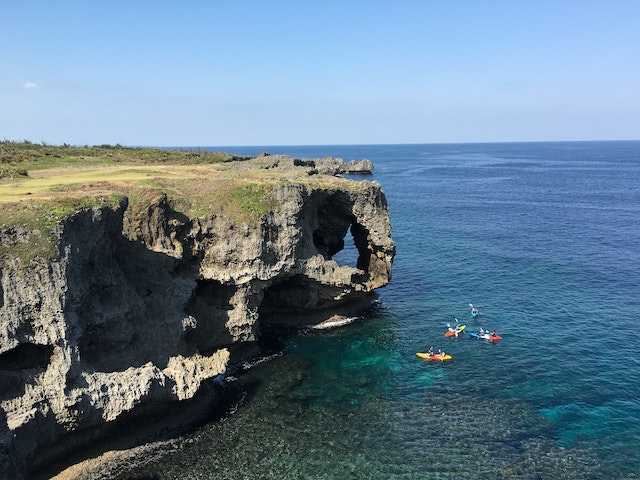 Okinawa beautiful island compromised with lot of magnificent places to visit. The famous aquarium located within Ocean Expo park in Okinawa.The aquarium was officially opened in 2002. It attracs million of visitors in every year. It is made up of four floors, contains with various sea creatures including sharks, corals, as well tropical fish species.
The main tank is called as The Kuroshio sea, where you can see the world's biggest fish as well sharks. the second one is Coral sea.
Apart for attracting the visitors the aquarium is conducting various research on marine life around Okinawa. These experiments are very helpful in order to preserve the marine life.
Fix a date and get the magnificent experience of under the sea!!