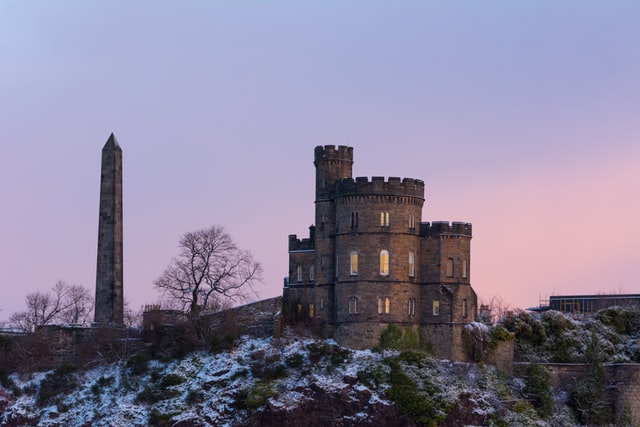 Edinburgh the capital city of Scotland filled with traditional pride and influence of 17th and 18th century. Your earnest desire in exploring and feeling the flavor of English country side will be quenched by this miraculous city.
The Dean village– The tranquil Dean village will soothes your soul. This village is built on the banks of the Water of Leith, This river was the heart of the villagers and they completely depended on it. Tourists come in search of this city picturesque quality of its streets. Apart from that the buildings of Dean Village remind us English country side houses of 17th 18th centuries. If you are a bike lover you can have a great ride with cool breeze.
St. Giles cathedral– St. Giles cathedral one of the most important as well picturesque cathedral in Edingburgh. The country was Catholic largely whereas the reforms by John Knox reverted them in to Protestantism. The magnificent architectural structure of the cathedral is marvelous and no words can explain it. You need to witness it by your own eyes. Thistle chapel too should be in your list in investigating the cathedral.
Writers' museum– If you are an ardent lover of literature, the best place is situated in Edinburgh. This lovely city has sheltered for many world famous authors like, Sir Arthur Conan Doyle, Ian Rankin, J.M. Barrie, and Irvine Welsh etc. The personal belongings, manuscripts as well some drafting of Sir Walter Scott, Robert Burns and Robert Louis Stevenson are kept in this memorable place. They are considered as giants of European literature.
Scottish National Gallery-Europe is always enjoyed with music arts as well literature. The Art Gallery will lead you to new dimension of your travelling. Art lovers are always roaming here. This is the largest fine Arts collection of whole Scotland. Arts in each era are kept for viewers. Have a look in to it too. You will find the National Gallery at the bottom of The Mound, just off Princes Street.
Apart from these Holyrood Park, Princes street garden, Calton Hill, Edinburgh museum, Greyfriars Kirk and Canongate Kirk too must be in your Edinburgh tour.
So let's explore Scotland…