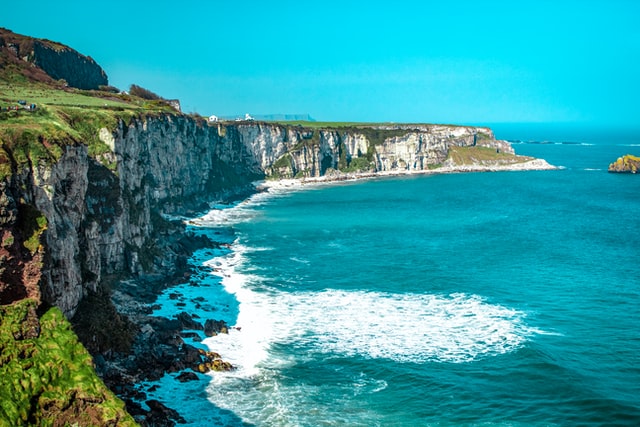 Need to either discover Ireland or enjoy the country side along with Irish traditional folk music and dance? Kerry the county in the province of Munster must be in your bucket list and the best podium for you.
Kerry is facing to the great blue Atlantic Ocean, and said to be the most mountainous region of Ireland. The surrounding is full of cool air with conducive rain fall all the time. As well Kerry stands with historic monuments. Medieval era cathedrals including Ardfert, Aghadoe are fascinating. And Kerry is consisted with many regions including North Kerry Region, Tralee Region, Castle island , East Kerry Region, The Dingle Peninsula Region, Mid-Kerry Region, Glenbeigh Region, Killarney Region, Ring of Kerry (North) Region, Ring of Kerry (South) Region and Kenmare Region.
North Kerry Region –one of the best place to see here is, Listowel Castle which reminds Anglo-Norman architectural designs. Ratoo Round Tower,dating back to 6th century and standing with glory and grandeur even in today with an amazing structure.
Tralee Region– Siamsa Tíre, National Folk Theatre for your own pleasure. All comedy, ballet, dram are here for your own soothing. The Playdium entirely for kids, a big indoor play zone. Don't afraid even adults are accommodated along with cafeteria, seating and wi-fi as well.
It's not ended, best are yet to come…you see, each has too many things to see. Too much things in one land portion, isn't it incredible?
Apart from that the Kerry way, Dingle way and Beara way are famous walking routes for walking lovers. And Kerry is standing with many pre historic monuments belong to Early Bronze Age period. Atlantic rock art one of the famous and best place to investigate the pre historic arts.
No second thought you will grab Europe best high standard hotels, self-catering etc… Kerry paves the way for you thousand of things to do.
So it's time to Goo..